Before I begin this post, I have to apologize for being MIA on this space for the longest period since I started blogging, because this consistency of a thing is something I planned to start in January but oh BOY have these past couple of weeks been busy?!! Or lazy??
Anyhoo! I'm back and I'm better. And in today's post, were gonna round-up January and the quote to stick to, for February.
---
January Monthly Favorites:
Favorite song : Kendrick Lamar ft. ZACARI – Love. I have listened to this song so many times that my Spotify may hide it away and suggest other songs. Kendrick is a superstar.
Watch here on YouTube
Favorite movie : I got my hands on a few old movies this month, my favorite movie I watched this movie was Thor. With the hype of the newly released sequel,Thor : Ragnarök, I just knew I had to catch up by starting from the very first.

Eats :
Vietnamese food overdose. Thanks to my wonderful friend from Vietnam, I had the chance to binge on traditional food from Vietnam & my fave was the pho. I also got to try it homemade and now, I suggest that you try pho at least once in your life. I have to tell her to make more for me because as I write this post, I am more hungry.
Beauty :
The Body Shop seaweed skin care range. I just started using the range this month and its been soothing to my skin, especially during the winter period.
YouTube :
I particularly loved the Jubilee channel and you should check it out here if you like. This is my favorite part on the channel, Candid confessions.
---
Favorite links this month :
Bimzy's blog post on ingrown hairs.
Paddy Adenuga's inspirational story
This inspirational post by one of my favorite bloggers, Elle.
---
THE QUOTE TO LIVE BY IN FEBRUARY
We all know that February is the month of love. So I encourage us to hold extra tight to the ones you love, and be extra intentional in loving everyone you come in contact with. Love with intention, show yourself love, and be kind to everyone around you.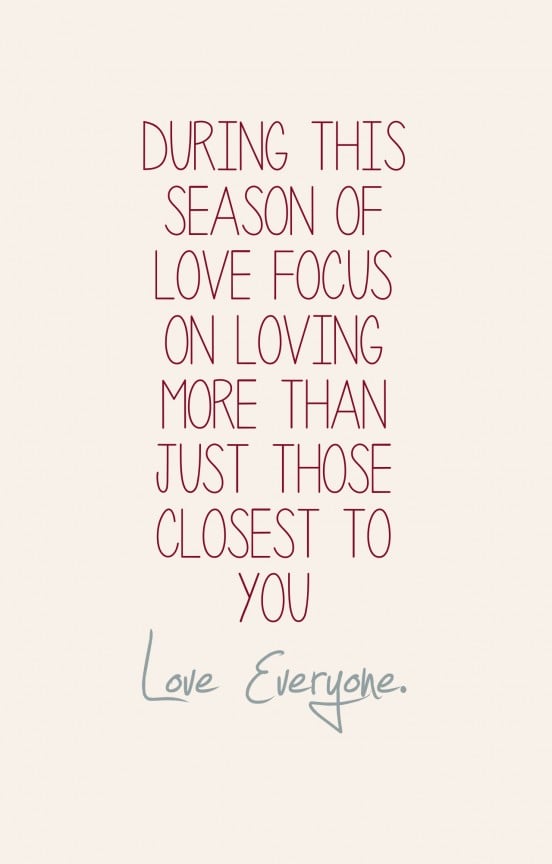 Related : FEBRUARY || #THE5 Quotes to live by this month! 
---
How was your January??